The City's Safety and Security Directorate is extending its informant reward system to clamp down on illegal dumping, which costs the City an estimated R350 million annually. _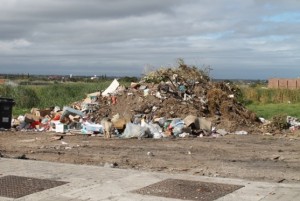 The City of Cape Town is incorporating its informant reward system into the fight against illegal dumping. A policy relating to rewards was adopted by the City in 2014 in an effort to improve policing services, with the Safety and Security Directorate introducing a reward system for members of the public who provide information that will lead to a positive outcome against criminal activity.
Illegal dumping places an enormous burden on the City's resources and ability to deliver services to residents as it costs an estimated R350 million a year to deal with the issue, as highlighted by Mayor De Lille at the launch of the illegal dumping campaign in February (see more here: Illegal Dumping)
In addition to ongoing awareness drives, various City departments are involved in enforcement efforts to curb illegal dumping, including Solid Waste Management through its by-law enforcement section, City Health, Metro Police, Cape Town Traffic Services and Law Enforcement.
'We have had some success in tracking down those responsible for illegally dumping garden and building refuse, but I believe that there are still far too many perpetrators who are getting away with it. That is why we are highlighting our informant reward system to hopefully spur people on to speak up against this flagrant disregard for the law and the destruction of our environment,' said the City's Mayoral Committee Member for Safety and Security, Alderman JP Smith.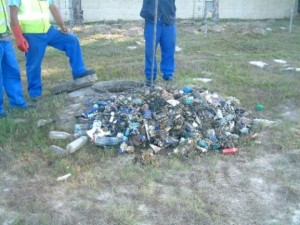 The informant reward policy allows for payments of up to R1 000 for information leading to an arrest or fine being issued for illegal dumping. Informants would be required to submit as much evidence as possible, including sworn affidavits, photographs or video footage as well as clear identification of vehicles and/or persons involved.
Witnesses are only required to testify in court where the suspects contest the matter and opt for a trial instead of paying an admission of guilt fine.
"Ideally, we would want residents to provide information and witness accounts against criminals because it is the right thing to do. However, I am under no illusion that many people simply turn a blind eye because they do not want to get involved, are apathetic, or don't know that we are losing more than a quarter of a billion rand a year cleaning up after culprits when we could be spending that money on other, more crucial services. We are hoping that the reward system will result in more people coming forward with useful information," added Alderman Smith.
There are more than 1 000 large dumping hotspots across the city – some are popular for the dumping of household waste, while others are commonly used for the dumping of building rubble. In one of the most recent incidents, a man was caught red-handed, dumping thousands of tablets in Philippi (see more here: Illegal dumping).
Members of the public can report illegal dumping to the City's call centre on 0860 103 089.