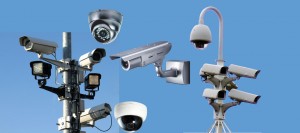 Those who have noticed "The eyes of Big Brother" at the entrances to the Blackheath Industrial Area will know that we are now monitoring all the entrances to the Blackheath Industrial Area via CCTV. In Partnership with the City of Cape Town, The South African Police Services, and the locally based Security suppliers, ST3 Security and Astrosec we have our "eyes" on deterring and reducing crime within the Blackheath Industrial Area.
The system is already up and running and we have accepted the handover of the equipment from the installations team last Wednesday the 08th of April. The system is therefore fully operational and actively listing and recording all movement into and out of Blackheath, whilst flagging suspicious vehicles and persons, reinforced with oversight cameras storing footage for use by the authorities only. This footage is only available to the Blackheath CID and our partners in Law Enforcement and is controlled by legislation in the form of the City of Cape Town Policy for the Regulation of external and privately owned CCTV cameras on City property policy – (Policy number 21207).
Information and images collected will assist us in responding to crime and in investigating incidents of crime in partnership with the SAPS and local Law Enforcement initiatives. We aim to respond immediately to the threat of suspicious persons / vehicles flagged on the system on entering the area and to tie into the City-wide LPR Network.